Our holiday shop is a volunteer and/or staff run 'store' where children come to buy gifts for their family and friends for the holidays.





A shop typically runs for about five days, either shortly before Thanksgiving break, or between Thanksgiving and Christmas break. Your group chooses your own profit percent. Prices are based on the profit you choose! The higher the profit the higher the price of the gifts. Please contact us at 407-951-5522 for pricing/profit options!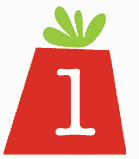 Choose Your Week & Profit Percentage
Student Printed Materials Arrive
Fill and sign a Wonderland Agreement Form with pertinent shop details, like your shop dates and profit percent.
Full-color parent letters for all students

Budget envelopes for all students

Posters to hang around your school
NEW gifts arrive that are coded with both barcodes and price group stickers.

Virtual register box arrives.
Chairperson Folder full of important materials to look over.

"To/From" gift bags for the students to bring home

Decorations to help make your shop festive and fun!

Table Roll Wrap

Door Cover
Fill out our simple-to-follow Close Out Sheet to find your balance due.

Place payment in the envelope and place the envelope in the white box along with any other items that were designated 'On Loan.'

Pack everything up, and we we will arrange for pickup!
Call Wonderland Gift Shoppes today at 407.951.5522